Click To Zoom
Click To Zoom
Click To Zoom
Click To Zoom
Click To Zoom
Click To Zoom
Click To Zoom
Click To Zoom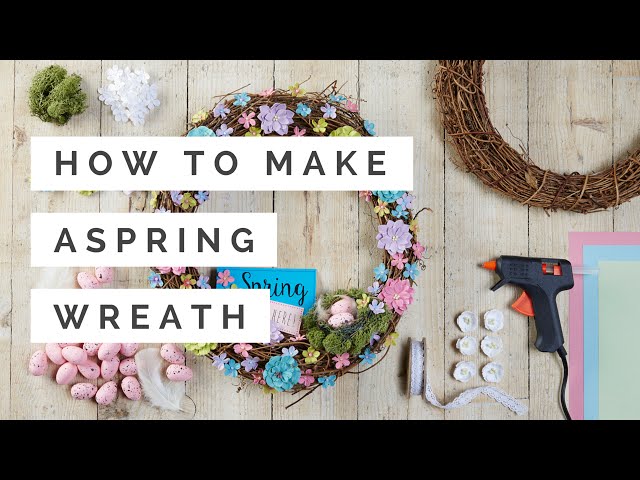 Rattan Grapevine Wreath 20cm
Rattan Grapevine Wreath 20cm
Brighten up your home with unique, personalised décor designed using this Rattan Grapevine Wreath!
Perfect for seasonal displays, this is a fantastic base for Christmas wreaths. Transform the wreath with festive decorations to suit your style or occasion. As well as Christmas, you can also decorate the rattan wreath to suit Easter, Halloween and more, or simply design a custom wreath for all year round.
Ready to be decorated, the wreath base can be embellished with ribbons, fresh flowers, artificial flowers, berries, paper flowers, eggs, botanicals and much more. Your completed design is sure to add a welcome touch to any room in your home.
Please note: Due to the nature of this product, size may slightly vary.
Size: 20.3cm (8 inches)
Rattan grapevine wreath
Ideal for decorating with ribbons and flowers
Hang easily with string or ribbon
Perfect for creating wreaths to suit every occasion!
Great for crafting your own Christmas wreaths
Rattan Grapevine Wreath 20cm
Product Number - 5712641000
Rated

5

out of

5
by
HannahEG86
from
Love this wreath
These wreaths are amazing to work with. So strong and durable.
Date published: 2018-12-20
Rated

5

out of

5
by
Kalina2040
from
Stunning effect
Overall this product when you buy it is quite plain and really the splendor comes from how you decorate it. That being said however I found it very easy to decorate, the vines are tight enough to look tidy, but have enough gaps and give to be able to thread your decorations in, there are also fewer sharp edges that I have encountered with other brands so I don't have to worry about my fingers being cut to ribbons.
Date published: 2019-05-20
Rated

5

out of

5
by
Justsara
from
Made a great autumn wreath
this product was a perfect base to make a lovely autumn wreath with some conkers I picked up, I also used a roll of Hobbycraft Small Hessian Fabric Roll Cream 2m and some cheap discount store popuri. If I was able to i'd leave a picture : ) It turned out so well that I'm going to make a larger one for my mother-in-law as a gift. The wreath looks natural & delicate but isn't flimsy.
Date published: 2015-10-09
Rated

5

out of

5
by
LolFred12
from
Perfect!
My daughter had a medieval day where she had to dress up, i was inspired to create a head piece for her when i saw this wreath. It was perfect for the job and very robust. My daughter is 5 yet it was still very much in one piece by the end of the day. Looked fantastic too very easy to work with and not at all expensive fantastic product
Date published: 2017-05-30
Rated

5

out of

5
by
Craftyjoy35
from
Well made rattan wreath
I was delighted to see the rattan wreaths on sale when I visited the Newton Abbot store. (I came from Exeter.) They are always useful and I make all sorts with them, sea shell wreaths, pine cone wreaths, flower wreaths, both real and artificial . Easter wreaths and most of all Christmas wreaths with dried fruit.
Date published: 2019-11-29
Rated

5

out of

5
by
Thursday
from
Great base for inspiring different creations
We bought 30 for our day centre to create an advent calendar window. They were the perfect blank canvas and the variety of creations were amazing. Our members were delighted with their Christmas wreaths and the town is delighted with our window. Thank you for providing the base for our imaginations to take flight.
Date published: 2015-12-08
Rated

5

out of

5
by
Anastasia27
from
Wicker wreath is super & comes in various sizes
I used the wreath for a wall hanging...wrapped fresh ivy around it...attached a hanging loop at the top and decorated with fresh and dried foliage finished with a jute bow also purchased from Hobbycraft...the wreath will be decorated through the seasons and will come into its own through the seasons
Date published: 2021-04-30
Rated

5

out of

5
by
Welshlovebiscuit
from
Lovely size
This mini wreath was just the right size for my Mabon wreath to decorate my front door to celebrate the turning of the Wheel. I added autumn coloured silk leaves and yellow, orange and green ribbons. Looked lovely...and I bought a second one to make a Yule wreath too
Date published: 2019-09-12
Rated

5

out of

5
by
Cheralynoc
from
Fantastic for making my wreaths
These are fantastic for making my memorial wreaths. They are good value and last a long time outdoors. I have bought all three sizes. They are all good quality. Over the last 9 months I have purchased around a 100 or so without problems. Online and in the shop.
Date published: 2017-05-13
Rated

5

out of

5
by
Patti1945
from
.LETTER BOX ETC.
Lots of items bought for my granddaughters table centres for her wedding!! She is so excited on being able to create them! The letter box has been covered in white felt sheets and top painted with acrylic paint to match dresses. All thanks you to Hobbycraft!
Date published: 2019-09-08
Rated

5

out of

5
by
21Arty
from
8" Rattan Wreaths
The wreaths were excellent for the purpose of surrounding the base of hurricane lamps that my daughter had purchased for the tables at her wedding reception. It was very easy painting and decorating the wreaths. The flowers and foliage were inserted easily.
Date published: 2015-11-25
Rated

5

out of

5
by
Pip68
from
Good value product
This product was purchased for making Easter gifts for friends. With sunflower decorations purchased along with the wreaths, the products were perfect and easy to use and any compliments were given on the quality of the items aswell as the finished gift.
Date published: 2021-04-07
Rated

5

out of

5
by
Infern0Creations
from
Incredible
My small business wouldn't make it without hobbycraft. Everything I purchase from here is in perfect condition, there is so much to choose from, it has all of the materials I need, I'm in here at least 3 times a week and everything is always amazing .
Date published: 2020-11-01
Rated

1

out of

5
by
Millymollymay
from
This product was ideal for making a wreath
I liked this product because it was the right size to make a wreath, I used pom poms which I made myself and decorated in-between the pom poms with a variety of artificial flowers the pom poms and flowers were easy to attach to the wicker wreath.
Date published: 2022-01-11
Rated

5

out of

5
by
CraftyKate4
from
Nice size for a table decoration
I've bought the bigger size of this before to use as the base for a holly wreath but this mini one made a good table decoration. I used a glue gun to attach orange slices and cinnamon sticks and then placed a pillar candle in the middle.
Date published: 2020-12-15
Rated

5

out of

5
by
BusyBee101
from
Was just what I wanted
I used the rings as part of a harvest display using oasis as a base for arrangements of flowers and vegetables. Will also use at Christmas again with oasis but using holly & ivy & berries. Very versatile and can be used over & again
Date published: 2019-10-08
Rated

5

out of

5
by
Han43
from
Great size
Perfecr size made into a wreath with paper flowers but when I'd finished I made it into what was supposed to be a Christmas wreath but keeping it as a all year round home decor. Greatly weaved with a perfct finish. Would buy again.
Date published: 2019-12-11
Rated

5

out of

5
by
KirstyCraftLove
from
Bargain price
Wanted to make a wreath so picked up a few of these rattans and they have come out beautiful! Even got them half priced in Black Friday sale. Love hobbycraft could spend hours in my local store. Staff are lovely too, bonus!
Date published: 2018-12-02
Rated

5

out of

5
by
MrsS83
from
What a lovely little wreath
I bought this wreath to decorate myself as part of centre display. It was great value for money and it meant I could make the centre piece just how I wanted. Glue etc stick to it well. Really pleased with the purchase
Date published: 2020-12-10
Rated

5

out of

5
by
Thriller24
from
A good product to work with.
I usually decorate my wreath with holly,soft greenery and ribbon, nothing else. Simple but very pretty. I find that the holly and greenery stems poke easily into place on the wreaths and don't need securing, ideal.
Date published: 2018-12-14
Rated

5

out of

5
by
Mazikeen1611
from
Good wreath for small Christmas DIY
I always buy these wreaths (all sizes) when creating any DIYs especially at Christmas time. They are brilliant quality and easy to assemble and glue to. I will continue to purchase these for all wreaths I make.
Date published: 2020-12-02
Rated

5

out of

5
by
Netty19
from
Good quality. Very good value
Had been looking on line for this product and found that Hobbycraft offered the best quality and value. Was also able to use the click and collect service. Will purchase this item again from Hobbycraft.
Date published: 2021-01-11
Rated

5

out of

5
by
Cindy60
from
Simple for self creativity
I loved making wreaths, but having time to weave is another story. These wreaths are the perfect size & durability to create the perfect wreath for every season and every occassion. I create them as gifts.
Date published: 2019-05-03
Rated

5

out of

5
by
Roma66
from
So easy to use
I bought 9 of these for our craft club and they made Christmas wreaths for the first time. They had a great time and the wreaths were very easy to use, and we will make Christmas wreaths again next year.
Date published: 2021-12-13
Rated

5

out of

5
by
CraftyKitty22
from
Very versatile product
Bought for a play date for a decorating treat. The results were all very different and all lovely. The woven twigs allow a hot glue surface and also to weave wired flowers in. Super!
Date published: 2018-03-03
Rated

5

out of

5
by
button
from
Rattan Ring
This product is well made and looks fabulous having glued cream coloured poinsettias around and standing a cream coloured candle in the centre of it. A good and inexpensive purchase
Date published: 2015-11-23
Rated

5

out of

5
by
Emloup
from
Country
This product is lovely.it looks nice and rustic on its own but when it is personalised with little bits it makes a lovely timeless present which can be on display all year round
Date published: 2015-06-23
Rated

5

out of

5
by
Gillsmiles
from
Easy to use but effective
My wreath making course was cancelled, so I popped into hobby craft and bought a few rings and made my own! It was easy. I went simple, but remain very pleased with the result.
Date published: 2021-12-12
Rated

5

out of

5
by
Noddy1
from
Solid and rustic
I bought a few of these in different sizes and they're nice to use. I used glue to attach my items and they stuck well, you could also use wire if you didn't want to use glue.
Date published: 2021-04-02
Rated

5

out of

5
by
Babs910
from
Excellent product
This is a great product to make a Christmas wreath from. I added fabric leaves and flowers with machine stitching and a gold ribbon wrapped around about a third of the wreath
Date published: 2019-12-18
bvseo_sdk, dw_cartridge, 18.2.0, p_sdk_3.2.0
CLOUD, getReviews, 9ms
reviews, product