Click To Zoom
Click To Zoom
Click To Zoom
Click To Zoom
Click To Zoom
Click To Zoom
Click To Zoom
Click To Zoom
Click To Zoom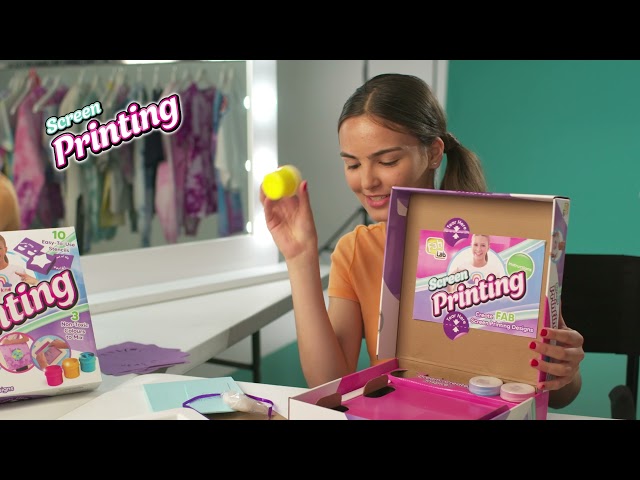 FabLab Screen Printing Kit
FabLab Screen Printing Kit
FabLab Screen Printing Kit brings you everything you need for incredible screen-printed designs to brighten up garments and accessories! Put your own prints on everything!
Just use your favourite fashion items and let your creativity run free. With easy-to-use tools, non-toxic colours, cool stencil designs and step-by-step instructions, you can create your own trendy and unique fashion items.
Mix and match your favourite designs to create unique prints. There 10 easy-to-use stencils included.
Pack size: 3 x 23.7 x 21cm (1.2 x 9.3 x 8.3 inches)
Includes 10 stencils, three colours and instructions
Suitable for ages eight years and over
Personalise garments and accessories
A great way to learn how to screen print!
FabLab Screen Printing Kit
Product Number - 6569301000