Click To Zoom
Click To Zoom
Click To Zoom
Click To Zoom
Click To Zoom
Click To Zoom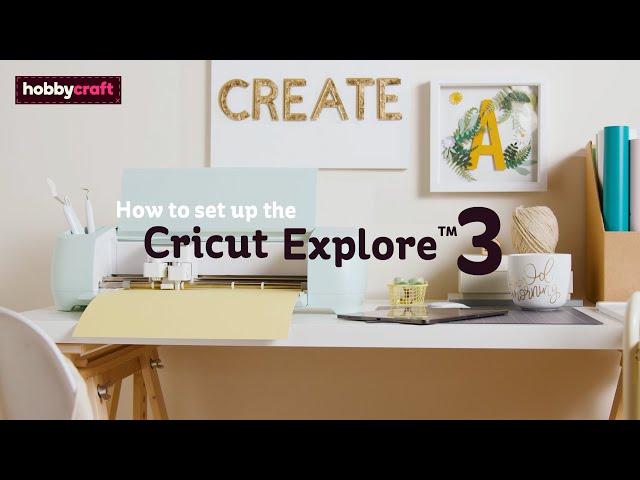 Cricut Explore 3 and Tools Bundle
Cricut Explore 3 and Tools Bundle
This Cricut Explore 3 and Tools Bundle is the perfect way to get started with Cricut.
You'll have the cutting-edge technology of the Cricut Explore 3, along with the tools to help achieve a professional finish. Easy to use, the Explore 3 opens up a whole new world of creative possibilities, with the ability to cut over 100 different materials. Use it with craft favourites like cardstock, vinyl and iron-on, as well as more specialty materials like vellum, cork and bonded fabric. It's also compatible with Cricut Smart Materials for super-easy, long cuts up to 3.6m without a cutting mat.
Whether you're crafting iron-on custom clothing, personalising accessories and décor with vinyl decals or designing the perfect gift, this dream machine will get your projects done in record time. As well as cutting, try writing, scoring and foiling – with six different tips available (separately).
To complement your machine, the bundle also includes the Cricut Basic Pastel Tool Set – giving you scissors, tweezers, a scraper, a spatula and a weeder. The tools included are essential for vinyl and iron-on projects, helping you extend the life of your mats and get the best results from the machine.
Cricut Explore 3 and Tools Bundle
Product Number - 6563291000
Products in this bundle