Click To Zoom
Click To Zoom
Click To Zoom
Click To Zoom
Click To Zoom
Click To Zoom
Click To Zoom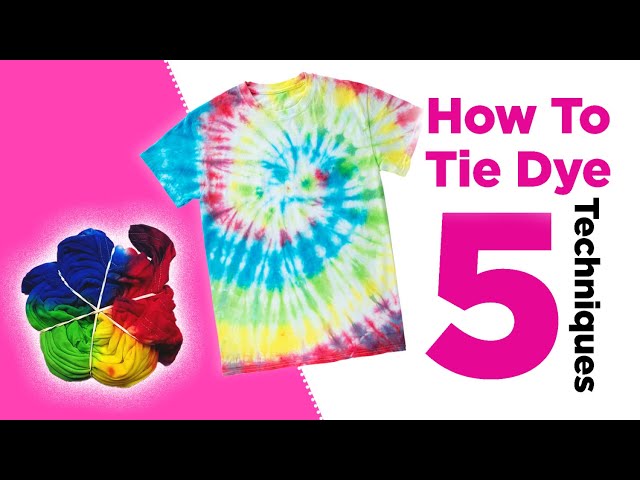 Tulip One Step Tie Dye Kit Classic 3 Pack
Tulip One Step Tie Dye Kit Classic 3 Pack
Take the fantastic fashion from festivals and sport this look your own way, everyday! Tulip One Step Classic Tie Dye Kit allows you to create on trend, vibrant fashion pieces of your own. These one-step kits include the dye pre-mixed in separate bottles, all you need to do is add the water and get dyeing! Design and dye any piece of clothing or accessories with these three dyes and the 14 different techniques included in the pack.
Using the full colour guide and general dye instructions you will be well on your way to making vastly colourful clothing which will make you stand out! What's best is that you can proudly reveal that your outfit is handmade by you for an impressive impression.
A range of these one-step tye-dye kits are available with various different coloured dyes and patterns inside for you to experiment with and make the best garments just for you!
3 Pack
Dyes include: Pink, Yellow and Blue
Create your own on trend fashion pieces
Simply add water to the bottle, shake and apply
The dyes are permanent and colour-fast, so they won't fade in the wash
Kit contains: 3 dyes, full colour guide and 14 different dye techniques
Variety of kits available
Tulip One Step Tie Dye Kit Classic 3 Pack
Product Number - 5925011000
Rated

4

out of

5
by
Anna789
from
Super easy weekend fun
These dyes were really easy to use and the colours came out very well. Lots of lovely rainbow patterns! As with all dyes they faded a little after the first proper wash but still brilliant colours. The only thing I would say is that it's not clear on the packaging that you should use the dye in one go as it won't store once made up. I got round this by emptying out the powder and just using one third powder and one third water, and saved the rest for another day. This still have me enough for 2 kids t shirts, a bag and a tea towel. I can't imaging how I'd use the full bottles unless I was doing it for a birthday party perhaps?
Date published: 2019-06-06
Rated

4

out of

5
by
asnowball
from
Great fun
A great way to create tie & dye fabric easily. All the supplies needed. Packaging says 'up to 9 projects' - it did 5 adult t-shirts! Recommend THOROUGHLY rinsing the fabric before washing in the machine as the blue ran a little, dulling the overall effect. I achieved a brighter effect leaving the t-shirt to dry and ironing it to set the colours. It served its purpose well
Date published: 2016-05-03
Rated

5

out of

5
by
AnneRA
from
Easy to use, great result.
Really easy to use if you want to do some quick tie-dye without too much hassle or mess. Recommend using the gloves (included) though, you'll likely still get dye on your hands and it stays on for a day or two. Great colour set, can be mixed on the fabric to make orange, green and purple. Kids happy with the result!
Date published: 2017-09-03
Rated

5

out of

5
by
ninjajim
from
Fantastic product!
I bought this tie-dye kit so my two sons could produce something hand-made for their mum for her birthday (she's yoga mad, loves rainbows and anything hand-made, so these seemed perfect). I'm the kind of person who does a lot of research before buying things like this, so I looked all over, but kept coming back to the Tulip packs - the reviews were excellent with many people backing up both the claims of colour intensity and colour-fastness. The bigger packs seemed like overkill, so I went for the triple pack (classic) which seemed to have the right kinds of colours I needed, and I knew we could mix them to make any other colours we wanted (they're the same colours as you find in printer cartridges and mix in the same way to make all colours and shades). The package turned up very promptly, and was exactly as described. I decided not to use all the die at once, so simply unscrewed the lids and poured out about half of the powder into separate containers for future use (there's no need to be precise in this - it doesn't impact at all on the colour intensity or vibrancy). I would recommend ensuring you have some surgical type silicon gloves handy, because the ones that come in the packet aren't the best (they'll do the job, but they're the same type as you get on garage forecourts, so not the most comfortable, and not much use for small hands) - do make sure you wear some sort of hand protection because the die is potent stuff - the boys' grandfather helped them out and he's had a green thumb for the past week, so the same goes for ensuring you use a plastic sheet on your work surface! My boys didn't really care though and got stuck right in. The instructions are clear, with a good variety of pattern suggestions included, and the product is really easy to use. We used half the amount on two garments (oversize yoga vests), and had loads left over, so really doused them - I'd suggest if you're careful with how much you use and water the dye down a little after you've used a bit, there's more than enough to cover 6 or 7 garments. We left the items in separate freezer bags for 24 hours, then rinsed them until the water ran clear, put them in a short wash with a small amount of detergent to check colour-fastness (no problems), then a longer 40 degree wash. The colours are bright, vibrant, and varied - my youngest (4) went bonkers and his is a proper kaleidoscope of all colours and shades! I'd recommend this product to anyone, and especially to a young family - we had loads of fun putting them together, and the initial task, and subsequent rinse, wash, dry, and prospect of giving it to their mum kept their little minds active and engaged for a number of days (which is always a bonus) - it may cost a bit more than other products, but you pay for what you get, and we couldn't have been happier. A note for dads everywhere - this makes you looking cool and thoughtful SO easy - my sister looked at me like I'd grown two heads when I told her I'd come up with the idea myself - the quality of the finished article far outweighs the difficulty (or lack thereof) of putting it together in the first place! The proof of how good it is was the size of the smile on my wife's face when she opened their gifts this morning - she's put one of them on straight away and is now proudly wearing it (even when she's not yoga-ing). Buy THIS one, it's REALLY good!!
Date published: 2017-04-26
Rated

5

out of

5
by
Jules1977
from
Great product, easy to use
Lovely tie dye set. Complete with gloves, bands and instructions. Easy to use and plenty of dye to do up to 9 clothing items (depending on size of item). Would recommend.
Date published: 2018-04-15
Rated

5

out of

5
by
HarriSew
from
Back to the seventies!
Brilliant fun, nice clear instructions. We have tie dyed t-shirts for the whole family & my kids (ages 10 and 9) love them. We even used the remaining dye the following day and it still gave a great result. Colour selections & choices seem good too. We went for pink, blue and yellow.
Date published: 2017-07-31
Rated

5

out of

5
by
Christine43
from
Easy and fun to use!
The Tulip one step tie dye pack was very easy to use - so needed when trying to contain the excitement of 8 year old and 11 year old daughters! I will buy it again, as it also really made the drawstring cotton bags very original and unique! Thank you Hobbycraft!
Date published: 2017-07-25
Rated

5

out of

5
by
Kristiye
from
So easy to use with fantastic colours
I bought this for my Brownie group to tie dye with, I love how bright the colours are, and how easy the bottles are to use. Using the bottles means every girl can pick their own colours rather than using a big bowl of dye where they all have to have the same
Date published: 2017-07-28
bvseo_sdk, dw_cartridge, 18.2.0, p_sdk_3.2.0
CLOUD, getReviews, 7ms
reviews, product