Click To Zoom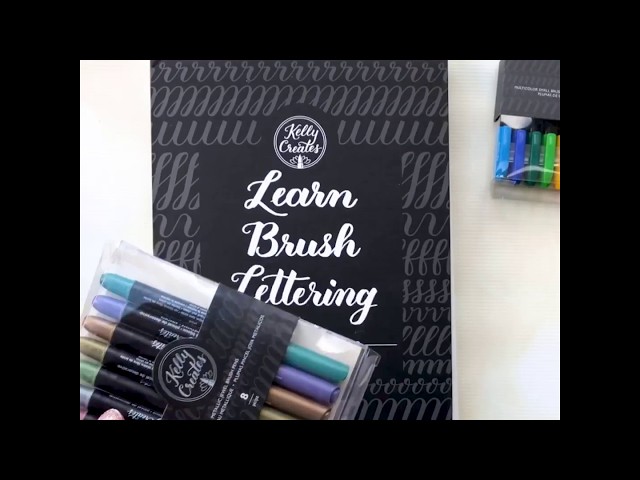 Kelly Creates Large Brush Lettering Workbook
Kelly Creates Large Brush Lettering Workbook
Master the art of brush lettering with this Kelly Creates Large Brush Lettering Workbook.
Practice makes perfect and with this large brush workbook, you'll be able to hone your skills with ease! This workbook includes 138 sheets of instructions, work sheets, and tracing paper to learn hand lettering for large brush pens.
You'll be able to take calligraphy to the next level with stunning brush lettering, perfect for any project. Embellish handmade cards and create personalised designs with a huge variety of pens and markers.
Size: 22 x 30.5cm (8.7 x 12 inches)
Includes 39 work sheets and 99 tracing sheets
Ideal for practicing brush lettering
Designed for use with large brush tip pens
Perfect for personalising papercrafts and more!
Kelly Creates Large Brush Lettering Workbook
Product Number - 6396401000